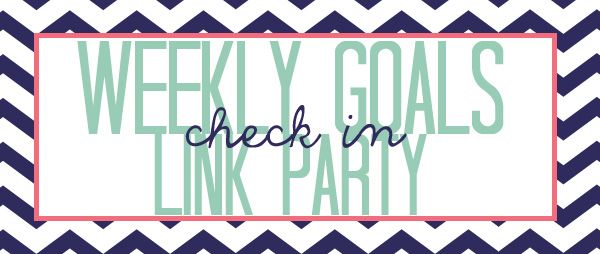 Last Week:
If we have nice weather, we are going outside for loooong walks! I will not miss another opportunity when it is nice out, because who knows when that will happen again.

Success! We went for some good walks and, since I've been at the cabin, I've done 3 days of C25K!!!

Back to the no snacking thing. Feel like snacking? Do something productive with that time and get things done!

Failed, failed, failed... I have zero self control at the cabin and snacked way worse than at home.

Plan some healthy meals for this week. Sometimes we just go with whatever I come up with

and whatever needs to be eaten, but maybe I'll try a recipe out of one of my million WW cookbooks.

I'll be honest, I didn't even remember I set this goal! Oops!
This Week:
1: Continue C25K. Figure out a way to find a time and place, and maneuver our non-jogging double stroller.
2. Get a group of ladies together and host a work out at least one day a week.
3. No chocolate or unhealthy snacks. Zero. At least until the weekend.