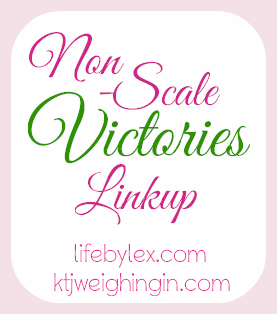 I didn't even think about it as I
posted tonight
, but I pretty much already mentioned my non-scale victories for the week.
To sum it all up:
I don't even realize some of the changes I have been making and they are forming into habits
Eating on smaller plates has become habit and leads to smaller portions without me having to think about it
Nighttime snacking is still going well - not only am I not snacking but I'm not even thinking about it or having chocolate cravings
Speaking of chocolate, who hasn't even had any this week!?! Me that's who!!!
One not-so-smart choice is not leading to a day (or week) of not-so-smart choices because "I already messed it up"
Feeling pretty good about this week!