Last week's goal were accomplished for the most part. Except for this weekend, I did manage to include a fruit and vegetable with every lunch. I did increase my water but I would like to get more in. I also made the most of the bad weather and got my exercise inside with my little guy.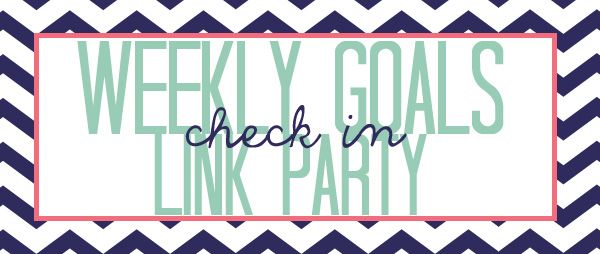 My biggest downfall this week was snacking! Here are the goals for this week:
Continue to increase water intake.
Cut out the bad snacking!!!! I'm almost afraid to say this one because I already feel like I will fail. I need to hold myself accountable. No more chips and chocolate - I need to be more responsible with including healthy snacks so I don't resort to junk.
Focus on goal #2 and hopefully see this reflected in the Friday numbers!