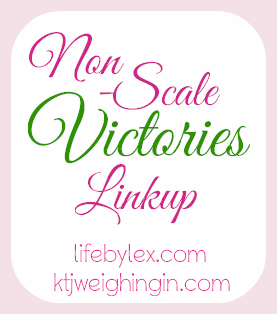 I think I may only have one Non-Scale Victory this week. It was the way I felt
playing with my son today.
We had quite the workout and I loved how happy it made him to have me run with him and show him that kind of energy and attention. The Kids Yoga video we did really gave me a goal - I want my kids to remember Momma playing with them. I want them to be joyful because I have the energy to play with them. Today was a start and we will keep it up!