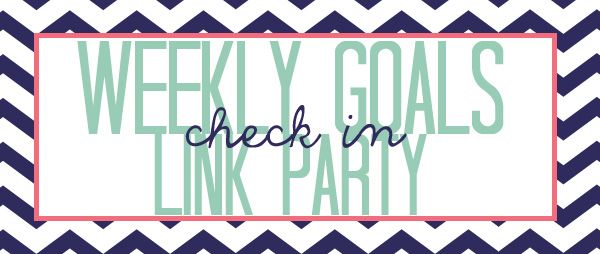 Last Week
1: Continue C25K. Figure out a way to find a time and place, and maneuver our non-jogging double stroller.

Our stroller held up pretty well yesterday. That was the only day I've done the C25K since last Monday, but we've been dealing with some crazy weather. The fact that I did it at all her at home with people that could recognize me, our busted up sidewalks, and my non-jogger stroller is a success. I'll likely head out tomorrow for another run.
2. Get a group of ladies together and host a work out at least one day a week.

Again, I blame the weather. But.... I did contact a group of ladies and a friend to create a circuit plan for us. We may be able to start it this week after all.
3. No chocolate or unhealthy snacks. Zero. At least until the weekend.

Failure! I continued to snack at home until Thursday and I've had zero unhealthy snacks since then. Why Thursday? We had a nurse come over Friday morning to do our physicals for our life insurance and I got a little more motivation. Isn't it funny how, once we finally break the bad habits, it's easier to stick to for a while? Then we start the snacking and that lasts longer than it should. Why is it so hard to just get right back on track? I know better than to say, "I wrecked it last night, so what does it matter." You can know all the right things to do, but that doesn't make it easy.
Get through all of Week 3 of C25K
Keep up the healthy snacking, don't go backwards here!
Work out with the ladies Tuesday