Old habits and environmental influences have no impact on this lady when there is money at stake!
Largely due to the fact that I planned ahead and am on a mission to eat healthy, I haven't had any desire to reach for the jar full of candy, cabinet full of chips, or freezer full of ice cream. This. Is. Huge.
I will admit to one moment of weakness. When we first arrived at the cabin and began to open things up, I had a strong urge to reach into that candy jar for no other reason than because it was there and that is what I'd always done.
Since that moment, I have been focused on meal planning and preparation. It has helped so much and I haven't even felt deprived one bit.
The only struggle I'm having in getting a little more activity in. Besides rainy days like today, my problem has been that I am completely stuck in Week 4 of C25K. I have tried the 3min jog / 1.5 min walk / 5 min jog / 5 min walk (or something like that) routine for nearly a month. I've gone back to Week 3, tried to do as much as I can, and tried to really push it. I'm guessing it's really a mind-over-matter thing, but I tried really hard yesterday and still ended up limping along through the last 5 minute jogging stretch - I kept running but I probably ended up with a full minute of walking in there too. So, technically, I have not completed Day 2 yet. I know I can do it if I completed Day 1, but I have been struggling ever since...
On a positive note, the food situation has been great! I've allowed a nighttime snack of 16 chocolate animal crackers and that has been enough to fulfill my chocolate craving (even with a certain visitor). Last night, I had a Black Bean Burger and green beans. This morning we had a delicious breakfast of
Hashbrown Stackers
that the entire family enjoyed and I will definitely be making again. I loved my
Steak Salad
from yesterday so much that I had another one tonight for dinner.
We each had different quick meals for lunch so I grabbed a Pizza Snacker out of the freezer. I made these a while back as a quick meal for 2YO or a larger snack food, but it was the perfect quick lunch for me because it calculated to about 166 calories - not too shabby for a really yummy pizza!
Most meals have been a complete success. I've really had great experiences with almost every Weight Watchers recipe I've tried. I bought some yummy soy milk on the way up and that was also a delicious snack. However, we used some of that soy milk in a smoothie with a bag of frozen fruit and it did not turn out as delicious as I was hoping. It was a good way to get some fruit in since my lunch was lacking a bit, but it did not do much to
satisfy.
Anyone have some good smoothie recipes? Maybe I just wasn't in the mood tonight.
Again, a bit of a wordy post, but I feel like I actually have a lot to share, unlike the days where I wasn't getting much of anything right. We might be staying up here the rest of the week, so I need to be looking for some new recipes, and I'm going to have my scale brought up. I know, I think there is a reason we don't have one up here, but I'm doing well and I'd like to peek! :)
While I'm at it I should probably just link up with Jess for the Weekly Goals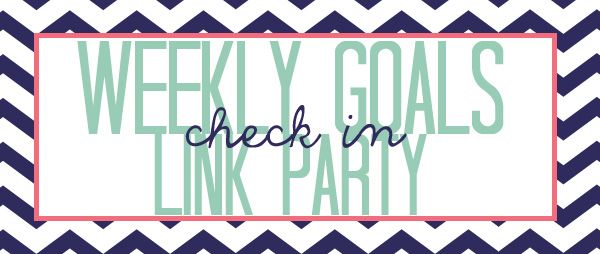 1. I'm not positive what my water intake has been because I switch water bottles all day, 2YO drinks out of them, and I just forget to drink. My goal is to aim for at least 2 full bottles of water a day and to make a conscious effor to keep track.
2. Skip 1 day of nighttime snacking this week. Skip 2 the next, and so on.
3. Complete Week 4 of C25K - finally!